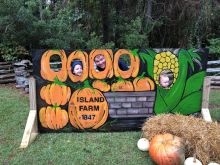 After a long, hot summer, we didn't think it would ever cool off here in Eastern NC. But alas, the temps have finally cooled, the sea oats have started to lose their seeds, golden rod is in full bloom, and even though we don't have a ton of leaves, we get our fall colors in the vibrant sunrises and sunsets that Autumn brings. Yep, Fall is (finally) in full swing on the OBX and Halloween is right around the corner! The last weekend of October is jam packed with fall fun. There is something for everyone to enjoy - and Manteo is right in the heart of the action! Here are a few of our favorites: 
Brewtag - Saturday October 27th, 2018 12:00-6:00pm The Soundside Event Sites, Nags Head MP 16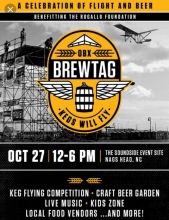 Come celebrate food, fun and of course the finest BREWS Eastern NC has to offer. Oh, and watch teams launch their incredible manmade, half-barrel-keg-driven flying machines. YES - it is as awesome as it sounds! And this event is FREE! https://www.obxbrewtag.com/
Island Farm Pumpkin Patch Saturday - Saturday October 27th, 2018 10:00am-4:00pm Island Farm, Manteo
Step back in time and come out to the farm on Saturdays in October! Hay rides, pumpkin picking', apple cider and ginger cookies, candle making, old fashioned yard games and of course all the farm animals (our kids love feeding the chickens!). This is the last Saturday of this event, and wear your costume to get a surprise! http://www.theislandfarm.com/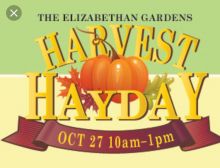 Harvest Hay Day -  Saturday October 27th, 2018 10:00am-1:00pm Elizabethan Gardens, Manteo
Enjoy a morning of family fun at the gardens! Hay rides, hay bale maze, corn hole toss, face painting, scarecrow stuffing, bake sale, apple roll and so much more! Truly a day filled with all the colors, flavors and fun of fall! https://elizabethangardens.org/events/harvest-hayday-2/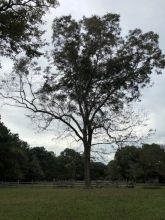 6th Annual Roanoke Island Maritime Museum Wooden Boat Show - 9:00-5:00pm
Come see these new construction or restored boats displayed at the Creef Boathouse and Park and in the water, at the Roanoke Marshes lighthouse docks. This is walkable from the inn and also FREE! 
Halloween Film Festival October 25th-27th, starting at 1:00pm, R C Theaters Movies 10, Kill Devil Hills
Check out independent films from around the world, including world premieres, meet and greets and an orange carpet! (obxentertainment.com/halloweenfilmfestival)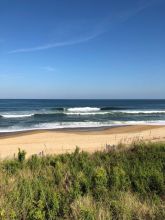 Outer Banks Halloween Parade - Sunday, October 28th  3:00pm Aviation Park, Kill Devil Hills (obxentertainment.com/halloweenparade) 
Looking for something a little spookier? Check out Outer Banks Taste's and Tales Haunts for Hunger (http://outerbankstastesandtales.com/1st-annual-haunts-hunger) or Wanchese Woods (https://www.wanchesewoods.com/). Also, don't forget to check out Fall restaurant week, which ends Saturday, October 27th! http://www.outerbanksrestaurantweek.com/ 
With so much going on in our little slice of paradise, it is a great time for a fall getaway on the coast! Don't forget to click on our specials tab and take advantage of our Fantastic Fall Special - stay 3 nights and get the 4th FREE! Or come see us during the week and receive 15% off!